By Ashley Weber, Staff Writer for the Hillside Chronicle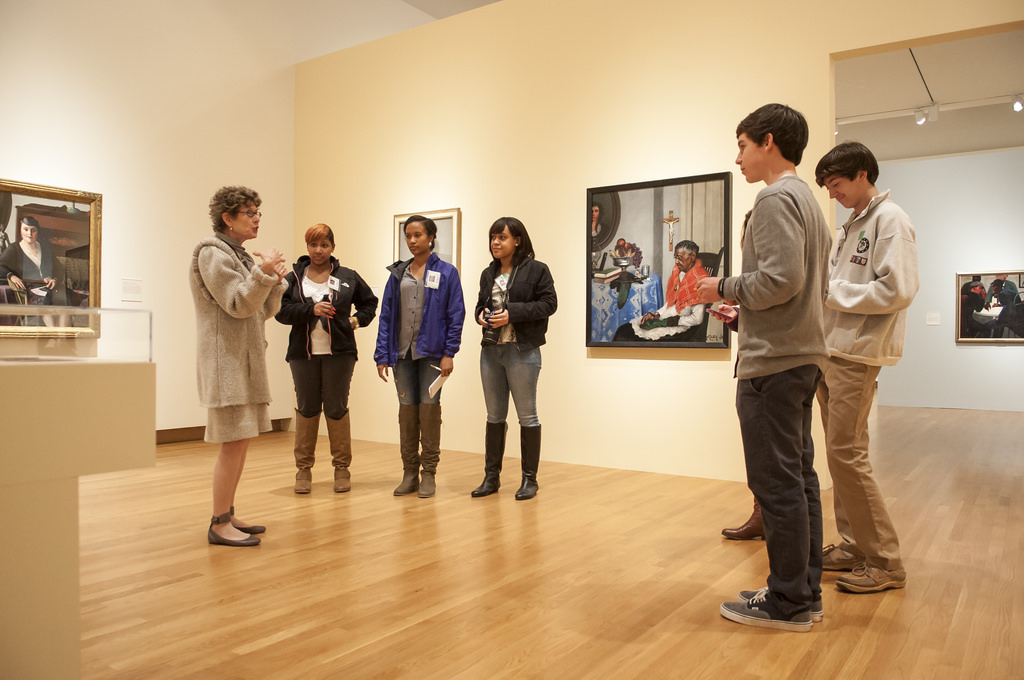 Archibald Motley: Jazz Age Modernist exhibition. The exhibition was created and organized by Richard J. Powell. His goal was to bring recognition to one of the major contributors to the Harlem Renaissance, Archibald J. Motley.
Motley was born in New Orleans, Louisiana but lived and worked in Chicago for most of his life. Mr. Motley was one of the first classically trained African American artists in the Twentieth Century. Mr. Motley had a way of bringing his portraits to life. In the exhibit, Mr. Motley has portraits of his family and friends, Bronzeville Street club scenes, painting of his time spent in Paris, as well as other experiences from the various places he traveled.
One of my favorite paintings was a portrait of his grandmother. The painting looked so realistic I felt as if I was seeing her in person. Another favorite painting of mine was of a woman who was one-eighth black. This really showed how talented he was as a painter and how he could capture all shades of skin color. One of Mr. Motley's famous quotes is, "I don't paint black people, I paint colored people." In his painting he had a variety of shades of white and black people.
Mr. Motley had a true talent for capturing images as they really are.